Good Read – I was so pleased to welcome Annabelle Rincon to our 7th in-person Tableau User Group Meeting in Munich. She was invited to talk about community building within the company. The topic had been requested by TUG members and we had Annabelle especially come in from Zurich.
Instead of creating a Center of Excellence, where users can order reports and dashboards from, Vontobel created a center of Enablement, lead by Annabelle Rincon, Tableau Visionary and Social Embassador. She not only teaches users Tableau, but goes much further: she keeps them learning and getting better through Gamification.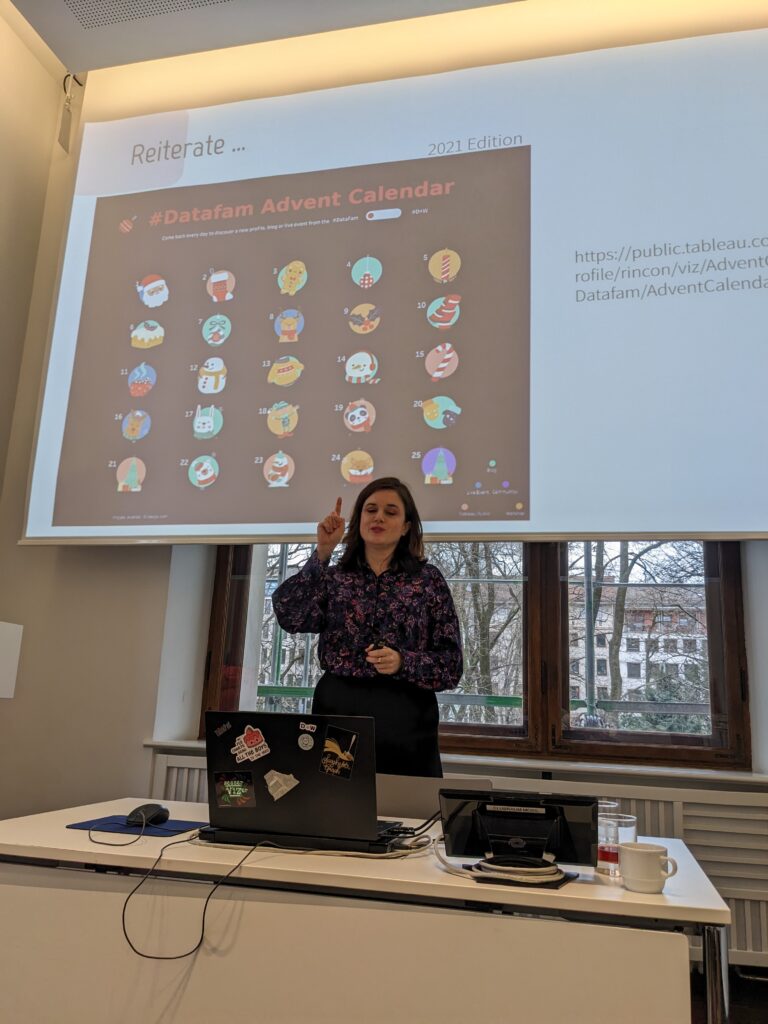 The past two years she created Advent calendars that involve a little Tableau Challenge, or she prepares a fun dataset like about "Game of Thrones" to keep them entertained and vizzing. My personal favourite: an escape game Tableau Dashboard by Marc Bradbourne.
Having Annabelle at our Munch TUG meeting was a special pleasure, not only does she contribute to the Dataviz Community greatly with two User Groups that she leads, she also publishes useful tricks on her blog.